TV times at Brian House
24th January 2014
We will be watching Dancing on Ice this weekend in the hope that Brian House supporters Dan Whiston and Hayley Tamaddon
will win through.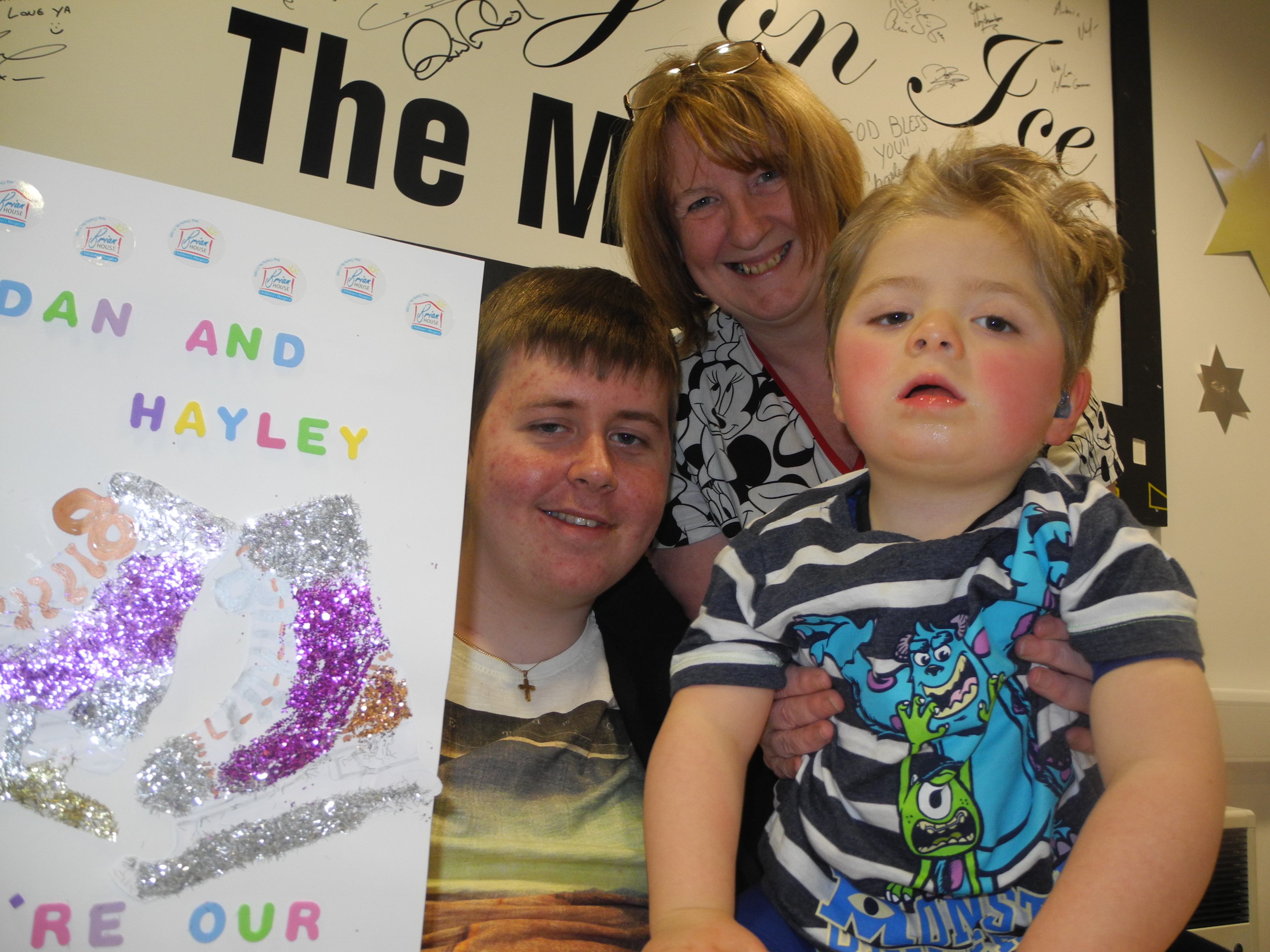 Children at Brian House made a special good luck card for the ice dance pair, who are both regular visitors. The card is
on its way to Elstree Studios and goes with our very best wishes.
And still on the subject of television, Brian House, as a member of national hospice charity Help the Hospices, will
benefit from money raised in ITV's Text Santa appeal, which nationally brought in an incredible £4.9 million.
The annual ITV appeal resulted in viewers donating millions of pounds. The money raised by Text Santa will be split
between six UK charities including Help the Hospices.
Brian House was one of several hospices across the country which provided inspirational stories of patients and their
families.
Teenager Michael Willacy of Blackpool was filmed at Brian House, along with his family and Playworker Sue Pelling. The
film captured the moment Michael was greeted by Blackpool FC players, who were at the hospice in the run-up to
Christmas, and was shown on prime time Granada Reports. Michael spoke movingly about his own experiences and about how
Brian House helps him.
From the total £820,000 raised by Text Santa for Help the Hospices, half will be awarded to its member hospices to help
fund the vital care they provide. Brian House will receive a share of that – hopefully around £5,000. Thank you to
everyone who contributed.