Sponsor a nurse today, and help us to care for our area's most fragile children, creating full lives, however short.
Hi. My name's Shorni and I have been a staff nurse here at Brian House since December 2019.
Before I started at Brian House, I worked on the oncology and bone marrow unit at Great Ormond Street Hospital, but what I love about working here is that you get to spend so much time with the children. That is just not possible in a busy hospital environment.
Everything we do at Brian House is tailored to the child or children we have in, and I just feel that I can do so much more for our incredible children and their families than I could as a hospital nurse. I thrive from spending time with children, and helping to make memories for them and for their families to treasure, whether that's here in the hospice or in the child's home.
When most people hear the word 'hospice' they automatically think of the end of someone's life. So when someone is referred to our care, I do everything I can to show them how happy Brian House is, and what a wonderful place it is for their child. Usually we would welcome them in to show them around, but at the moment it's just not possible. So I will spend time with them to show them photos and leaflets about our incredible children's hospice.
I love my job as a Brian House nurse, knowing that I am giving the very best care while helping a child to play and have fun, but also making a huge difference to their family.
A regular gift will help us to plan for the future with confidence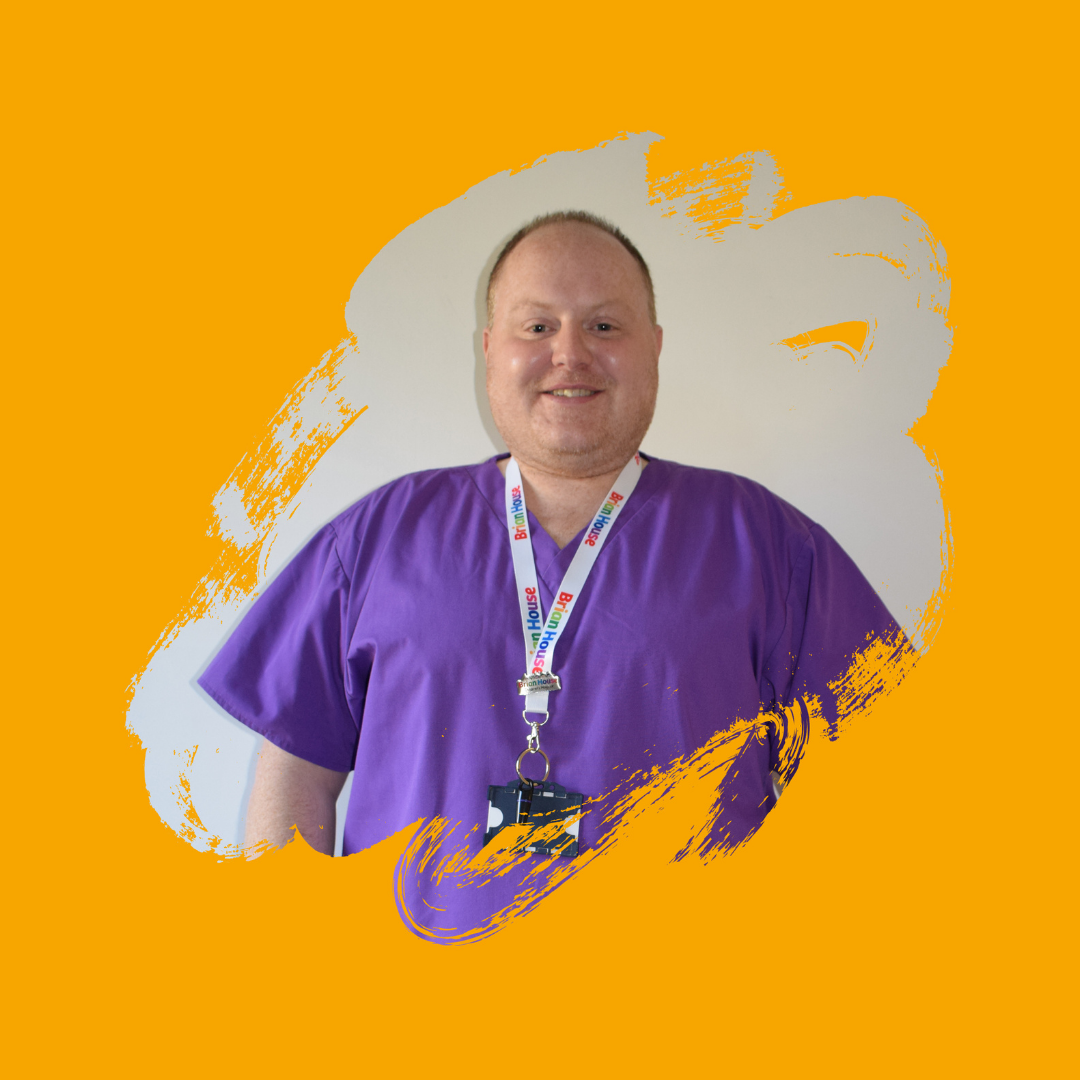 I'm Chris. This is my 9th year working as a Senior Paediatric Staff Nurse at Brian House.
I am a non-medical nurse prescriber, which allows me to support the wider team with further learning as well as preparing any prescriptions our children need so we can provide continuous nursing care here at the hospice.
My role is working nights; night working can be seen as more challenging – you're living your life almost back to front; sleeping in the day and having breakfast in the evening.
We continue the outstanding care as given in the day throughout the night to any child who may require palliative, medical or end-of-life nursing support.
Before I qualified as a paediatric nurse, I studied joinery and furniture making. And while also doing voluntary youth work out in Lourdes, France, I got involved in supporting medical and nursing teams for the sick and dying.
It influenced me to start nursing, and so I went on to became a paediatric nurse. I worked at Blackpool Teaching Hospital's children's unit for 8 years, and moved to a role at Brian House to continue learning and sharing my knowledge and skills in supporting children and families in palliative care.
I'm devoted to my job at Brian House because we're nursing children with life-limiting illness as well as their family.  I cherish every experience and opportunity given to me and take the reward of being able to support individuals through some difficult situations and challenging times.
I'm Karen, and I have worked as a Health Care Assistant at Brain House since March 2020. I started just as Covid hit.
I've actually come from an education background; for 12 years I was an early years practitioner in a special school outside of the area. But what I love about my job here at Brian House is that the reward is absolutely fantastic, even if it's the smallest thing. For some children, just to see them smile can be the biggest achievement and it really is an amazing thing to be part of.
Each day is different at Brian House. We might have a child in who has high care needs but who also loves to play outside on the swing and roundabout, or who loves to get messy with paint and sensory crafts.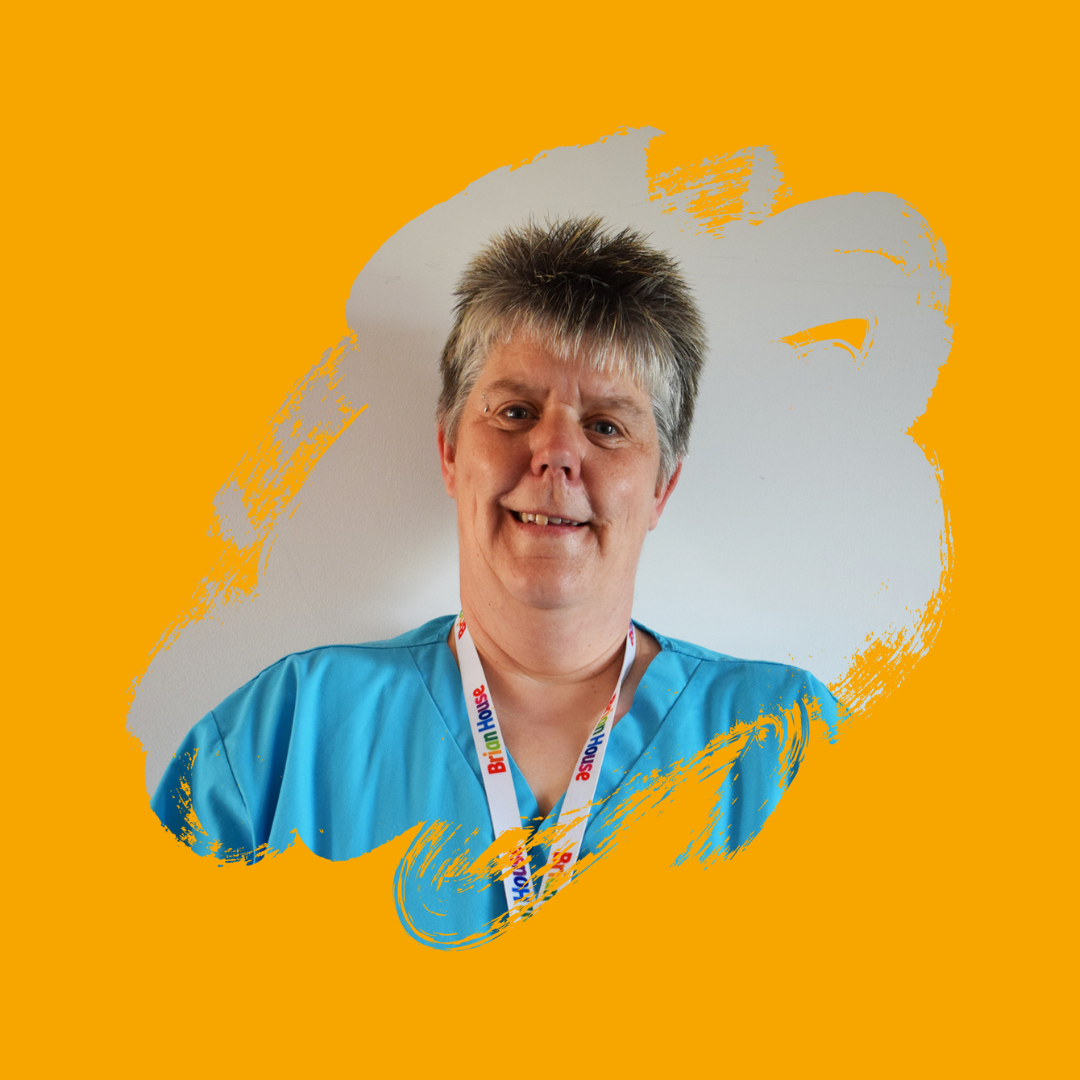 We may visit a child at home so their parents can to get to the supermarket or to simply have a sleep knowing their little ones are well looked after despite the specialist care they need. Or we sadly might have someone who needs to use our Butterfly Suite so their child can rest comfortably while funeral plans are being made.
It takes a very special person to work somewhere like Brian House, and fortunately we have some amazing nurses here for the Fylde coast's most fragile children and their families. But we can only do our work with the support of the our community. We need people to sponsor us, so that we can plan for the future with confidence, and create full lives, however short.