Merlin brings the magic!
23rd July 2014
Brian House has received a very special gift – and the youngsters helped 'unwrap' the brand new minibus which will
transform future outings from the hospice.
Merlin's Magic Wand, Merlin Entertainments' own charity, donated the specially adapted bus which was handed over by
mascots from Merlin attractions: The Blackpool Tower, Madame Tussauds Blackpool and SEA LIFE Blackpool.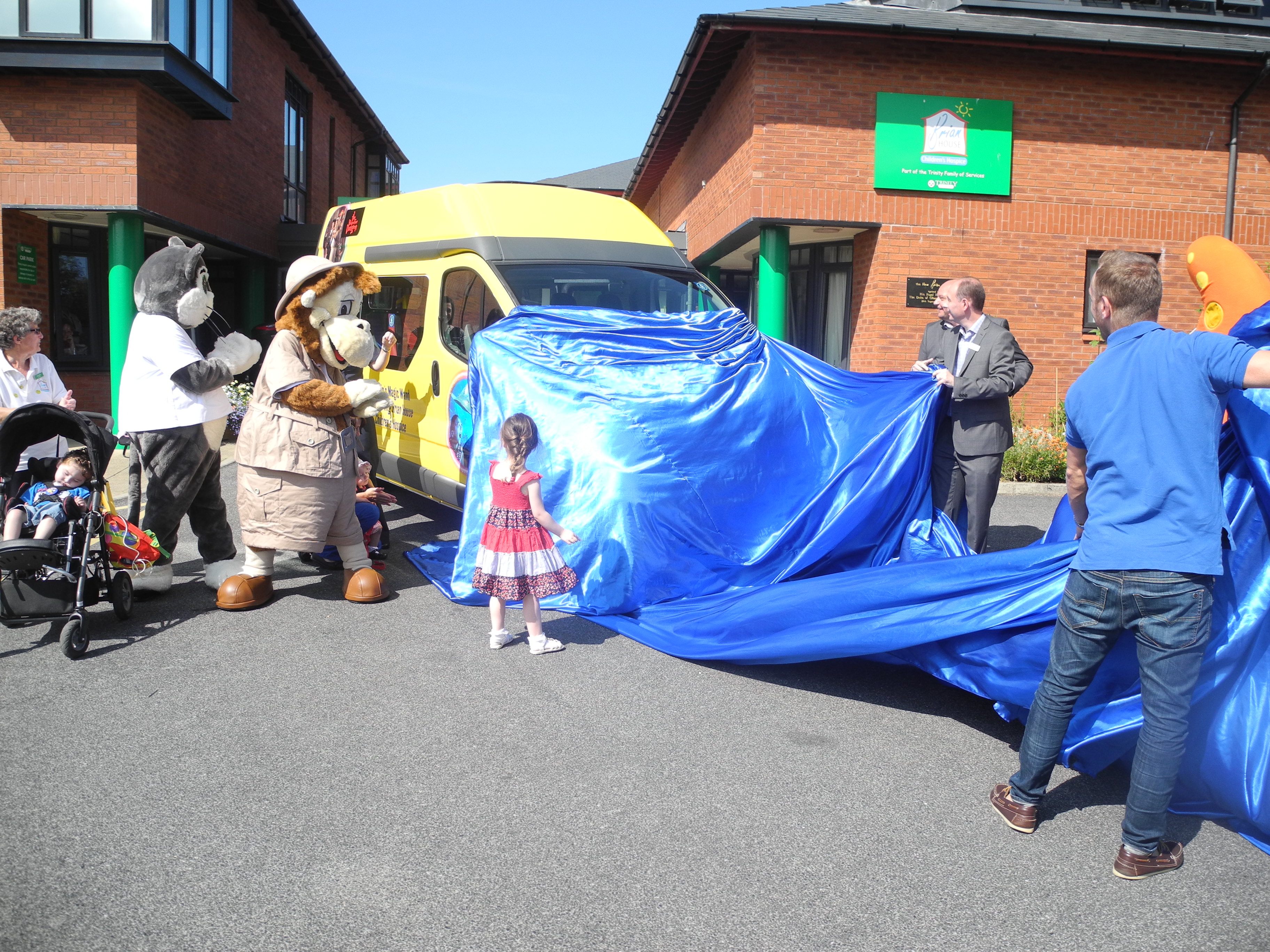 Hospice staff, some very excited children, Hospuss and Brian House's super skating supporter Dan Whiston were all on
hand for the unveiling.
The production costs of the specially designed carrier totalled over £50,000, with the vehicle being fitted with
interactive features, including a DVD player, LED interchangeable lights and a Star Cloth ceiling in the hope of
creating special and memorable experiences for young patients.
Iain Hawkins, Head of the Blackpool Cluster for Merlin Entertainments said: "We think Merlin's Magic Bus is a fantastic
investment, and is a great way to start our partnership and relationship with Brian House. This hospice provides a
much-needed service daily and this bus will now enable them to offer new, memorable experiences for the children."
Linzi Young, Fundraising Manager for Trinity Hospice, said: "The bus will help us to provide special days out to places
we wouldn't ordinarily have been able to take the children to. We're so thankful to Merlin's Magic Wand charity for
making it happen and to Merlin Entertainments for the experiences we all have ahead."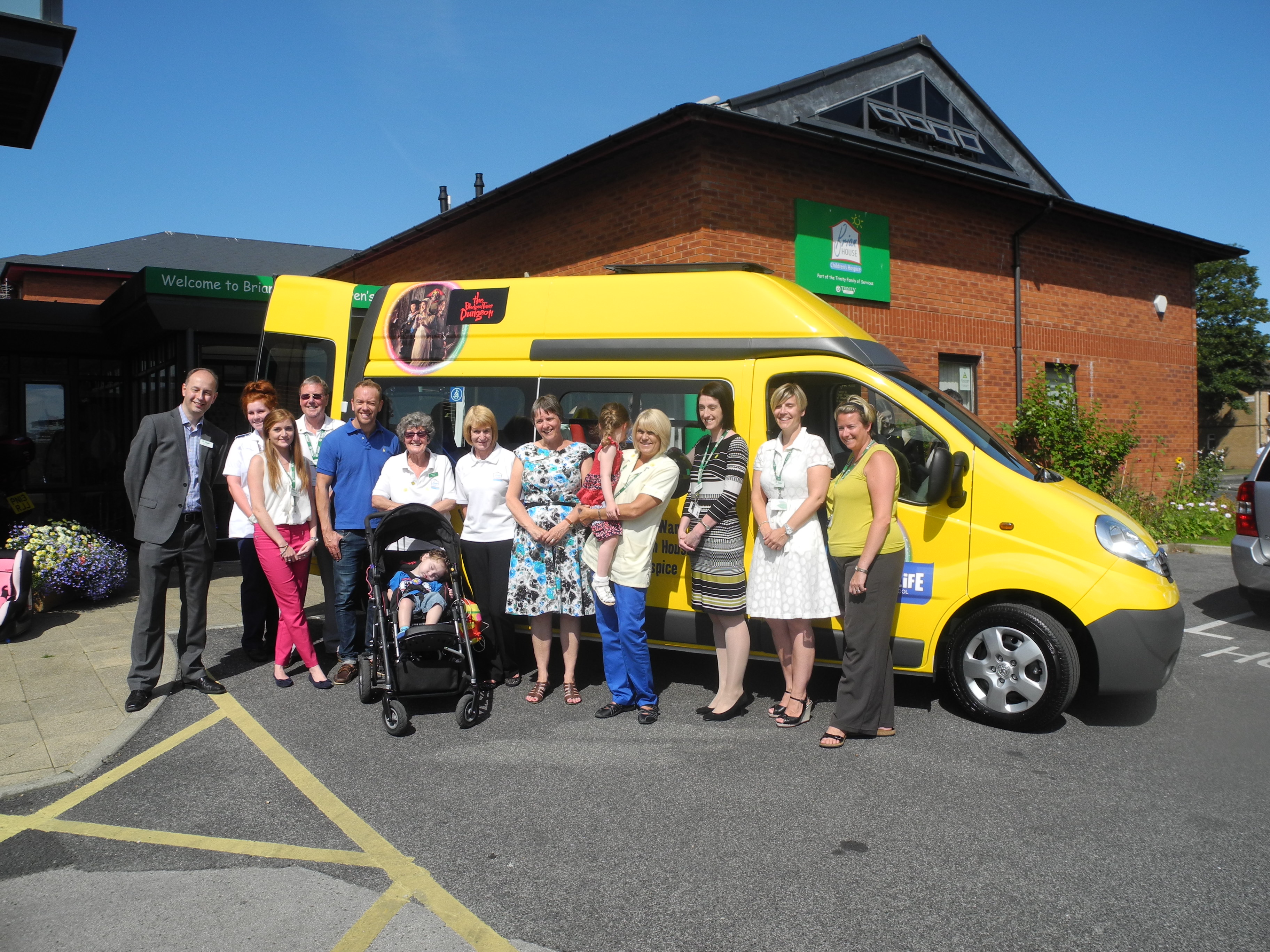 After the unveiling, the bus went on its first official trip – taking a group of children to Blackpool Tower.
Merlin Entertainments have also offered the hospice's staff and children the opportunity to visit its attractions for
free.
David Houston, Trinity's Chief Executive said: "This is a fantastic gift, given as a result of so much hard work by
Merlin staff. Without a vehicle like this, our children miss out on opportunities to get out and about – it will make an
enormous difference to us for years to come."